Car Accident Attorney in Pensacola, Florida
Thomas J. Ueberschaer, P.A., car accident attorney in Pensacola, Florida, may be able to help you recover your financial losses.
Our law firm offers legal services for victims who have suffered financially due to a car accident. To schedule an initial consultation, contact our law office today at 850-741-7381.
We Cover All Auto Car Accident and Injury Cases in Florida
Regardless of the nature of your accident, we can help you with your case. We provide legal services for a wide range of auto-related accidents, including:
Personal auto accidents

Commercial auto accidents

Bus accidents

Uber or Lyft accidents

Pedestrian and bicycle accidents
Who is Responsible for Your Injuries?
Our law firm will investigate your auto accident to determine who was at fault for your injuries. We can gather a wide range of evidence, including eyewitness accounts, police reports, expert testimony, photo/video footage and medical records.
We may revisit the scene of the accident to obtain further evidence that supports your claim. All evidence that we gather will strengthen your case and establish fault and liability.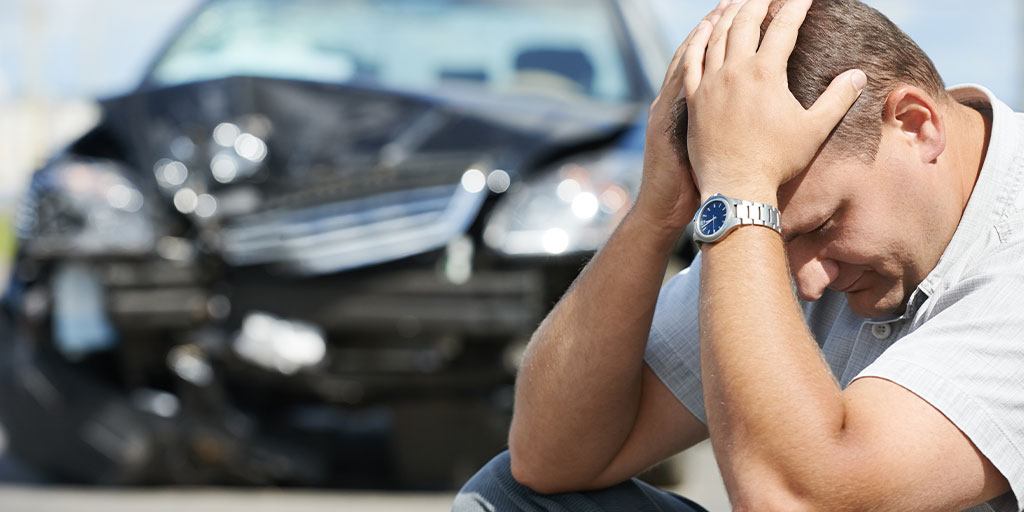 How We Can Help You Win Your Case
At Thomas J. Ueberschaer, P.A., our primary concern is protecting your rights under Florida law. Therefore, we will work tirelessly to help you win your case. We can help you out in the following ways:
File a claim against the at-fault party

Obtain all related documents and manage your case from start to finish

Engage with all related parties on your behalf

Help you negotiate a fair settlement with the insurance company

Represent you in court if you decide to file a lawsuit
We will represent you during litigation until we reach a settlement or a judgment. We will continue to fight for your rights until you receive fair compensation for your losses.
Recovering Damages in an Auto Accident Case
The value of your case depends on several factors, such as the nature of the accident, who was at fault and the extent of your economic and non-economic losses. You may be eligible to claim the following in your case:
Medical expenses may include ER visits, hospital stays, surgical procedures, medication, physical therapy or long-term care.
If you have been out of work and as a result lost income due to your accident, you may be able to claim your lost wages. In addition, you may also be eligible for disability if you are permanently injured or disfigured.
An insurance company or court may also award you damages for pain and suffering, loss of quality of life, loss of consortium or emotional distress.
Thomas J. Ueberschaer, P.A., will work on your behalf to get the maximum compensation possible from the insurance company. You should not have to pay for someone else's negligence.
Statute of Limitations for Car Accidents in Florida
In Florida, the statute of limitations for personal injury claims is just four years from the date of the accident. Once the four years have passed, the at-fault party may no longer be legally liable for your damages. You may not be able to file a claim or a lawsuit against the party or their insurance company thereafter.
Therefore, it is important that you waste no time in filing your claim. A car accident attorney from Thomas J. Ueberschaer, P.A., can help you submit all the paperwork and make sure that you meet all deadlines and regulations.
Hire Thomas J. Ueberschaer, P.A., to Represent You Today
When you are ready to move forward with your case, we are here to help you every step of the way. Thomas J. Ueberschaer, P.A., provides comprehensive legal services for victims of car accidents in Florida. Contact us today to get started with your claim.
We can answer your questions, address your concerns and work on your behalf to take on the insurance companies. To schedule a free case evaluation, call us at 850-741-7381.
With Over $100,000,000 in Verdicts and Settlements, the Victories Just Keep On Coming.
$2,500,000 recovery for pedestrian struck by impaired driver. $500,000 settlement for a young driver rear-ended by delivery driver.
$1 million for client who fell off unsafe structure at work, causing permanent disability and requiring lifelong medical treatment.
SOCIAL SECURITY DISABILITY
$41,000 in back-due benefits won at hearing, with ongoing benefits payable for 50-year-old machinist with failed back surgeries.