Highway Accident Cases We Take On in Florida
If you, or a loved one, are injured in a highway accident, and another driver is to blame, contact Thomas J. Ueberschaer, P.A. Our law firm is ready to take on your case and help you get a fair settlement for your losses. Let our legal team advocate for you to get the compensation you deserve while recovering from your injuries.
Establishing Fault in a Highway Accident Case
It can be difficult to apportion blame when the dust settles after a highway accident, particularly if you didn't see the crash coming and are trying to recollect the accident while recovering. In most of the cases we handle, liability rests with one or more of the following parties:
An At-Fault Driver
Whether a personal vehicle or a commercial vehicle, the other driver was negligent while operating the vehicle. They may have been driving aggressively, committing a traffic violation,  driving distracted or under the influence of drugs or alcohol. In any case, their behavior is what led to the accident.
Manufacturer Defect
With all the devices built-in to today's vehicles,  manufacturer defects are more common than ever. A design or manufacturing defect could have led to a loss of control. As a result, the driver could not steer, signal or brake. If the manufacturer is to blame, we can file an accident claim against the company.
Poor Road Conditions
Some highways in Florida are in desperate need of maintenance or upgrades. A road with poor signage, potholes or other damage can cause a driver to quickly lose control of a vehicle and slam into your car.
Regardless of who is at fault for your accident, our law firm can hold the liable party accountable and aggressively pursue compensation from the entity or their insurance company.
How Our Law Firm Can Help You With Your Case
At Thomas J. Ueberschaer, P.A., our primary concern is protecting your rights under Florida law. Therefore, we will work tirelessly to help you win your case. We can help you out in the following ways:
File a claim against the at-fault party

Obtain all related documents and manage your case from start to finish

Engage with all related parties on your behalf

Help you negotiate a fair settlement with the insurance company

Represent you in court if you decide to file a lawsuit
We will represent you during litigation until we reach a settlement or a judgment. We will continue to fight for your rights until you receive fair compensation for your losses.
What Damages Can I Claim in a Car Accident Case?
When filing a claim for highway accident damages, it is necessary to understand what damages you are entitled to receive.
Medical Expenses
It is critical to undergo a thorough medical examination immediately following a car accident. You can file a claim for all of your medical expenses, such as
Surgical procedures

Hospital stays

Doctor visits

Physical therapy

Medical devices

Disability/disfigurement

Prescriptions
Make sure you obtain copies of your medical records, invoices, receipts and any related medical documents.
Pain and Suffering
Pain and suffering are mental or physical distress resulting from the accident. Determining damages is based on the type of injury, the seriousness of the pain suffered and the prognosis for future pain associated with the injury. Pain and suffering may also include mental or emotional damage (or both) stemming from the incident, such as anxiety or stress.
Lost Income
After a car accident, injuries may cause you to lose earning capacity temporarily or long term. You may not be able to work due to physical therapy sessions, time spent in a hospital, problems with mobility or other factors that prevent you from earning income. If so, you can claim lost income that includes pay, bonuses, benefits or retirement.
Statute of Limitations for Car Accidents in Florida
In Florida, the statute of limitations for personal injury claims is two years. Once the two years have passed, the at-fault party may no longer be legally liable for your damages, and you may not be able to file a claim or a lawsuit against the party or their insurance company. 
Therefore, you must waste no time in filing your claim. A car accident attorney from Thomas J. Ueberschaer, P.A., can help you submit all the paperwork and make sure that you meet all deadlines and regulations.
Contact Our Law Firm and Get a Free Case Review
When you are ready to move forward with your case, we are here to help you every step of the way. Thomas J. Ueberschaer, P.A., provides comprehensive legal services for victims of car accidents in Florida. Contact us today to get started with your claim.
We can answer your questions, address your concerns and work on your behalf to take on the insurance companies. To schedule a free case evaluation, call us at 850-741-7381.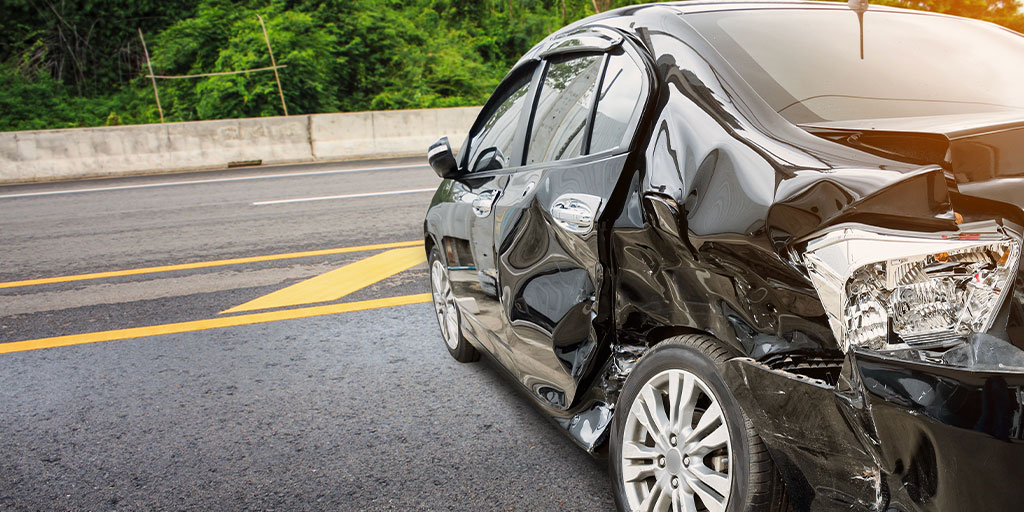 With over

$250 Million

in Verdicts and Recoveries, the Victories Just Keep on Coming.
$325,000 was awarded to a client who experienced a head-on collision resulting in serious injuries to their legs.
$1,100,000 was awarded in a workers' compensation settlement. The client was moving a heavy object resulting in permanent total disability.
SOCIAL SECURITY DISABILITY
$90,000 in back due benefits and ongoing payments after judge's hearing for 45-year-old mechanic suffering from severe sleep disorder, leaving him unable to maintain any full-time employment.