Seeking Justice for Those Injured in a Drunk Driving Accident
A drunk driving accident lawyer in Pensacola, Florida, can help you win your case and recover your losses. At Thomas J. Ueberschaer, P.A., we are dedicated to seeing that justice is done and those responsible for your injuries pay for their negligence or careless behavior. We work with victims in all types of personal and commercial auto accidents.
Contact our law firm at 850-741-7381 for a free case review from one of our personal injury attorneys. We can get started with your personal injury case today.
How to Prove Liability in a Drunk Driving Accident
As your attorneys, our role is to establish that the other party's reckless behavior is responsible for your injuries and subsequent damages. We conduct a comprehensive investigation to gather evidence of fault and liability.
If possible, try to gather the names and contact information of any witnesses at the scene. We can reach out to witnesses who can describe the accident and verify your claim.
Accident or Police Report
One of the best forms of evidence is an official accident report, often filled out by a state trooper or local law enforcement. The police report includes information, including how the accident occurred and the extent of the damage. The report may also confirm that the at-fault driver was intoxicated while operating the vehicle.
Fortunately, many of Florida's roads and highways contain surveillance cameras useful in car accidents. We can obtain a copy of any available video footage. If you or someone in your party took photos of the wreck or your injuries, we also use them in your case.
We may need to hire or contact experts who can shed light on the accident and substantiate your personal injury claim. Expert witnesses may include automotive experts, accident reconstruction experts, private investigators or medical professionals.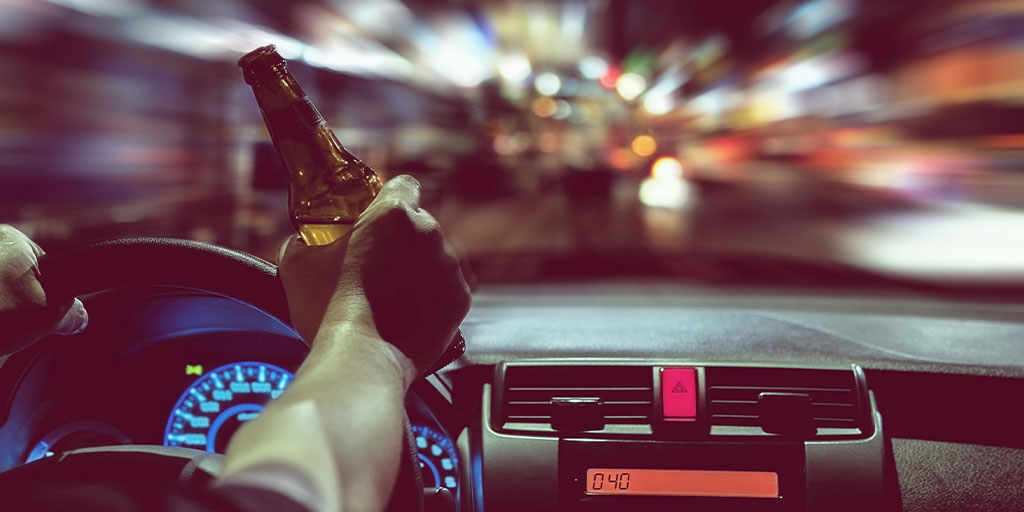 We Offer Comprehensive Legal Representation
If you are injured in a drunk driving accident, you may not have the mobility or resources you need to file your personal injury claim. Having a legal team on your side can give you the leverage you need to win your case. Thomas J. Ueberschaer, P.A., has the experience, a legal team, and the resources necessary to take on your case while recovering from your injuries. We offer comprehensive legal services such as
Managing your entire case from start to finish
Preparing and submitting all documents related to the case
Communicating with all relevant parties on your behalf
Filing a lawsuit and representing you in court, if necessary
Our entire legal team is prepared to take on the at-fault party and their insurance company to help you get the compensation you deserve. Contact us today to get a free consultation from a drunk driving accident lawyer in Pensacola, Florida, dedicated to winning your case.
How Much is Your Drunk Driving Accident Case Worth?
How much your case is worth depends on how the accident occurred, which parties are involved and the overall effect of the accident on your life. When estimating your case value, we look at economic damages, general damages and other possible damages to get you the maximum compensation possible.
You may collect a sizable debt as a result of your accident. If so, you can claim medical services such as emergency medical care, surgical procedures, hospital stay, rehabilitation, medical devices, doctor visits or pain medication. Make sure you keep your medical reports, invoices and receipts. We will use them to calculate your losses.
Your injuries may have caused you to lose work with no pay for several weeks. You may have also lost benefits, bonuses or tips. In a disability case, we can estimate how much pay you will lose due to diminished work capacity. We can contact your employer, who can provide us with details of how much income you have lost.
"Pain and suffering" is an umbrella term that refers to physical pain and depression or anxiety you experienced due to the accident. It can also refer to a loss of consortium or parental support. We look at how the accident affected your life or family outside of your economic losses and add these damages to your personal injury claim.
In a wrongful death case, your family may be eligible to recover all losses related to the death of a loved one. Damages may include funeral expenses, lost income, pain and suffering or medical bills before death. We understand that nothing can replace the loss of a loved one. However, your family should not have to pay for someone else's mistake. Let us help you recover your losses.
When a driver is guilty of gross negligence or reckless behavior behind the wheel, the court may award you punitive damages above and beyond your personal damages. Punitive damages are designed to make an example of the driver who chose to drive drunk and, as a result, caused your personal injury.
Let Us Help You Get Started with Your Car Accident Case Today
When you are injured and need help to recover your losses, our law firm is here to get you started with your case. Call Thomas J. Ueberschaer, P.A. at 850-741-7381 to get a free case review from a drunk driving accident lawyer in Pensacola, Florida. Let us help you get the compensation you deserve for your injuries.
With over

$250 Million

in Verdicts and Recoveries, the Victories Just Keep on Coming.
$325,000 was awarded to a client who experienced a head-on collision resulting in serious injuries to their legs.
$1,100,000 was awarded in a workers' compensation settlement. The client was moving a heavy object resulting in permanent total disability.
SOCIAL SECURITY DISABILITY
$90,000 in back due benefits and ongoing payments after judge's hearing for 45-year-old mechanic suffering from severe sleep disorder, leaving him unable to maintain any full-time employment.