Common Questions About Social Security
At the law firm of Thomas J. Ueberschaer, P.A., we can answer your questions and help you develop a strategy for obtaining the benefits to which you are entitled.
Do I Qualify for Disability Benefits?
Usually, the most important questions have to do with you and whether you qualify for benefits. Our firm can help you answer questions like:
How long will it take for me to start receiving cash benefits and medical benefits?
Does my illness, injury or condition qualify as an impairment for Social Security Disability purposes?
How long must my injury or illness last (or be expected to last) for me to receive benefits?
What can I do if my SSDI or SSI claim was denied?
How do I appeal my case, request reconsideration or arrange for an ALJ hearing? Do I need an attorney to do that?
Why does it take so long to get benefits?
What must I do to prove that I qualify for Social Security Disability benefits?
What kinds of medical documentation will I need to qualify for SSDI or SSI?
Can I still see my own doctor?
Every situation is different. Talk to an attorney who will give you the time and attention you deserve. "Ask Tom."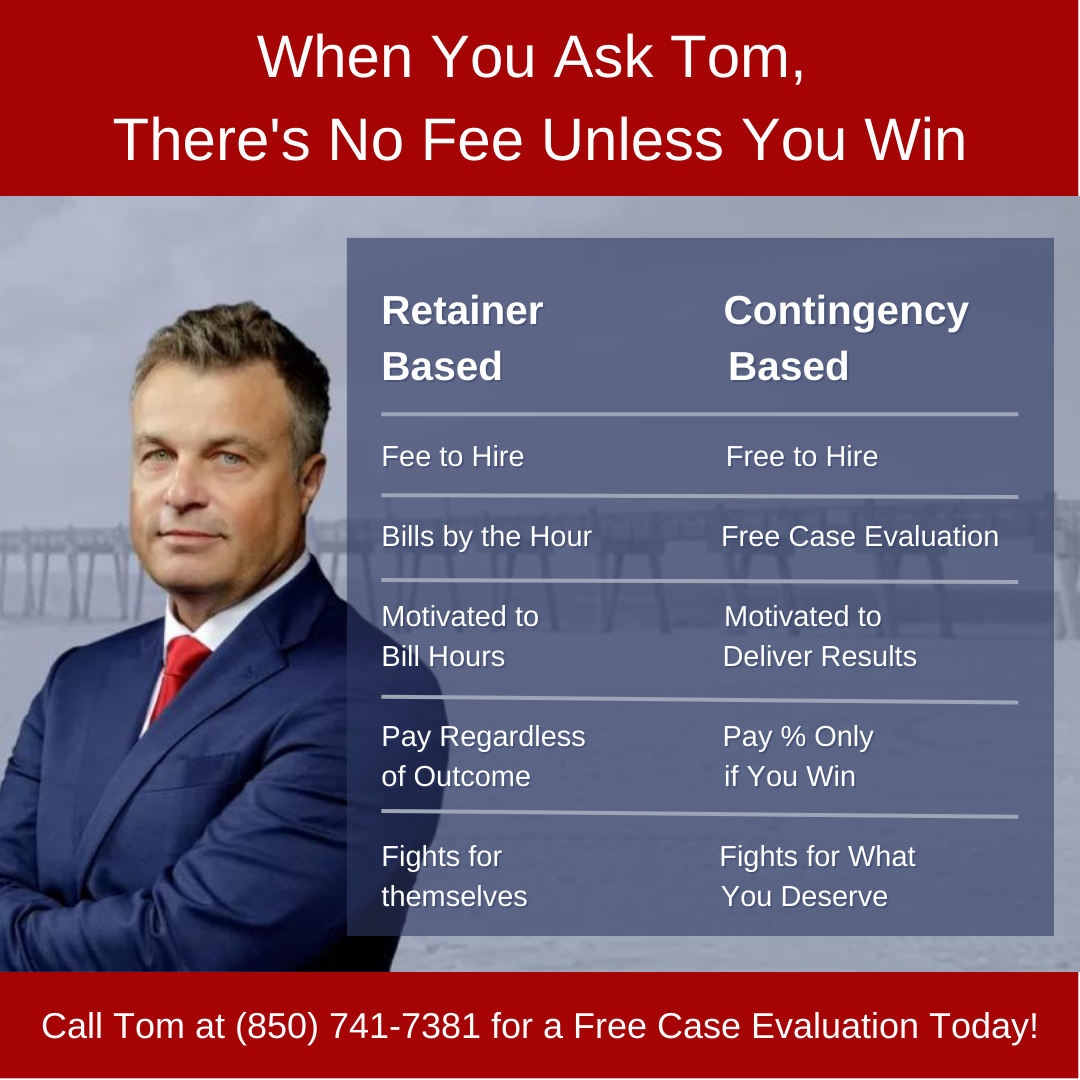 Get Your Questions Answered in a Free Consultation
Contact the legal team at Thomas J. Ueberschaer, P.A., in Pensacola, Florida, for a free consultation about your case. In Social Security Disability matters, we work on contingency, which means you will not be responsible for legal fees until you receive benefits. If your case is successful, our fee will be based on a percentage of the benefits you receive.
Disability Lawyers Working for You.
With over

$250 Million

in Verdicts and Recoveries, the Victories Just Keep on Coming.
$325,000 was awarded to a client who experienced a head-on collision resulting in serious injuries to their legs.
$1,100,000 was awarded in a workers' compensation settlement. The client was moving a heavy object resulting in permanent total disability.
SOCIAL SECURITY DISABILITY
$90,000 in back due benefits and ongoing payments after judge's hearing for 45-year-old mechanic suffering from severe sleep disorder, leaving him unable to maintain any full-time employment.